Spring is the time to enter book award contests.
There are a limited number of big-name books awards available to self-published authors. Reader's Favorite is one of them.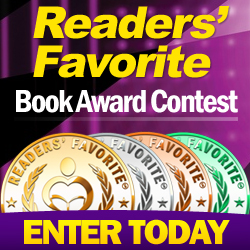 The regular deadline for this year is May 1, so you've got time yet to sign up. If you're not quite ready, June 1 is the drop dead deadline, which will cost you more, of course.
I have entered this contest a couple different times. Have not won yet, but earned a very nice 5 star review. You can also request more than one review, whether you win or not.
The cost is $109 now or $119 on June 1.  They have 140+ genres. You get a chance to get a traditional publishing contract, win money, be represented by a marketing and PR firm, and have your book made into a movie. And of course the publicity would be wonderful with such a large, international award.
I also recommend the IPPY Award, The Brag Award  (adult and children's books), the Moombean Children's Award (for children's stories, obviously),

Happy Spring!
CKBooks Publishing
Where Publishing Dreams Become Reality